Why Choose Full Synthetic Vs. Conventional Oil
The true measurement for motor oil is how well it can protect your engine from the demands of everyday use. Full synthetic oil can protect your engine better and keep your vehicle on the road longer than conventional oil. For all your oil change services, ask for full synthetic oil to enjoy these advantages.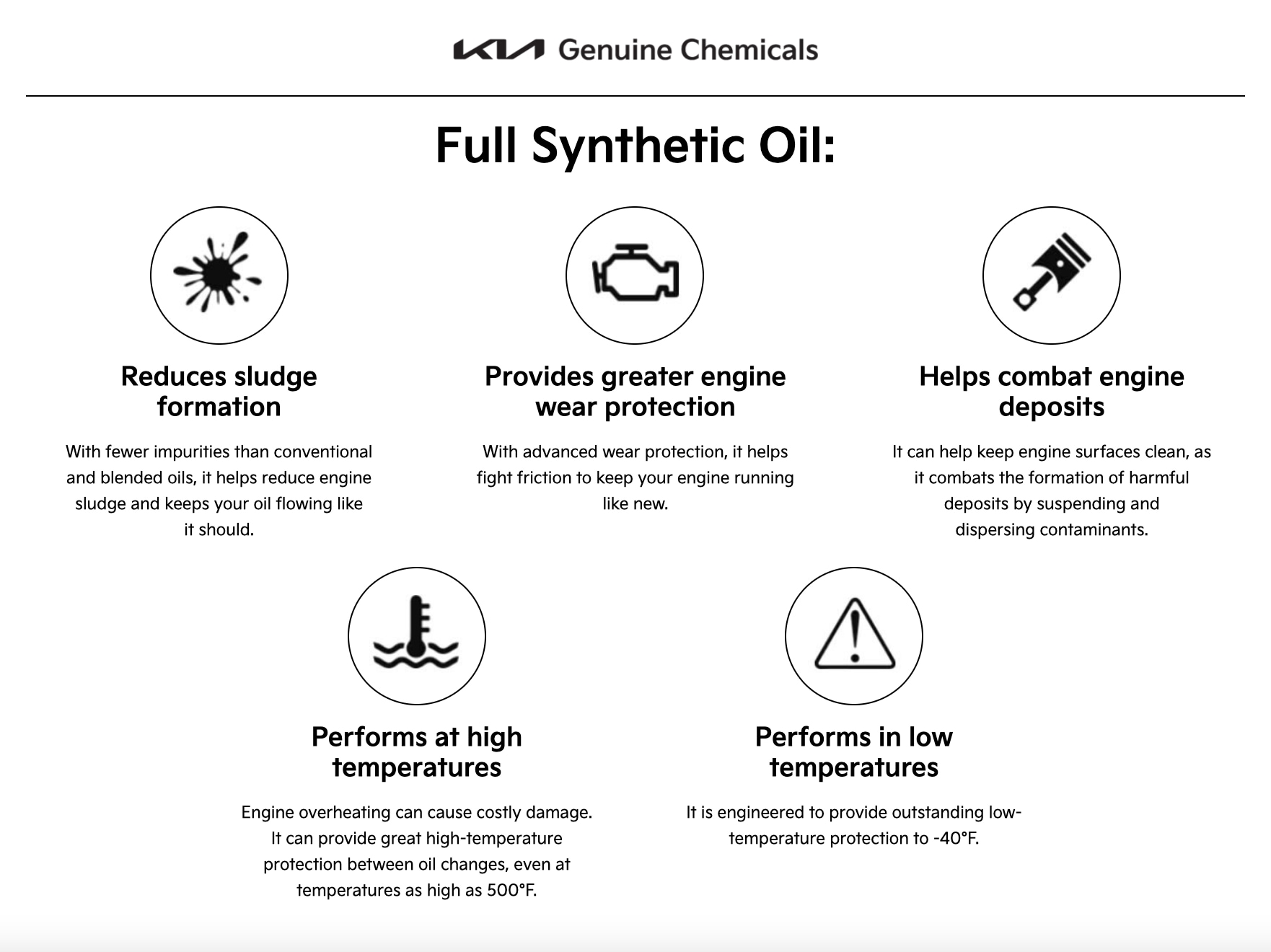 Does Your Car Have An Oil Problem?


Superior Dealer Service
Guess who is as passionate about your Kia as you are? Kia factory-trained and certified service team members, that's who. Not only do they know your Kia inside and out, they will provide you friendly and personalized service you can trust.
Don't Delay Getting Your Oil Changed at Sterling Kia
We carry many reliable models from top automakers at Sterling Kia, but they all need routine service. There are several services your vehicle needs to ensure it keeps driving optimally around New Iberia. One service we highly recommend that you get is an oil change at our Lafayette location.
Purpose of Oil
Engine oil serves several purposes, one of which is to keep the engine parts clean and lubricated. However, the engine oil can get clogged with debris and sludge over time as you ride around Youngsville. This is especially important in Louisiana when the weather cools because oil can thicken faster and slow your vehicle's performance.
It keeps the engine from overheating, so letting it go too long without servicing puts you at risk of engine malfunction. Modern synthetic oil provides much more protection, such as preventing corrosion and lasts much longer.
Signs Your Oil Needs Changing
One sign you will notice if your oil needs changing is you pay more at the gas pump in Abbeville. Some other signs your oil needs service include burning smells, dark oil, trouble changing gears, engine knocking, and exhaust. If you smell burning oil or your engine gets too hot, pull over to safety and let the vehicle cool.
Modern vehicles often have a check engine sensor that illuminates a symbol on the dashboard when it's time for service. Don't keep driving very long with the check engine on; get it inspected at our service center immediately.
Schedule Oil Service with Us
When you notice problems with your oil, the expert technicians at Sterling Kia will examine your vehicle. Using the right oil makes a difference; our certified technicians can advise you if you don't know the right kind. Schedule an oil change with us online or over the phone to keep your vehicle running at optimal performance. Make sure to check for specials too! We look forward to seeing you at Sterling Kia soon.